Group Talent Acquisition & HR Manager
Group Talent Acquisition & HR Manager
1, Amalgamated Drive, Unit 1, Amalgamated Drive, Brentford, Middlesex, TW8 9EZ, United Kingdom
20/12/2021 17:00:49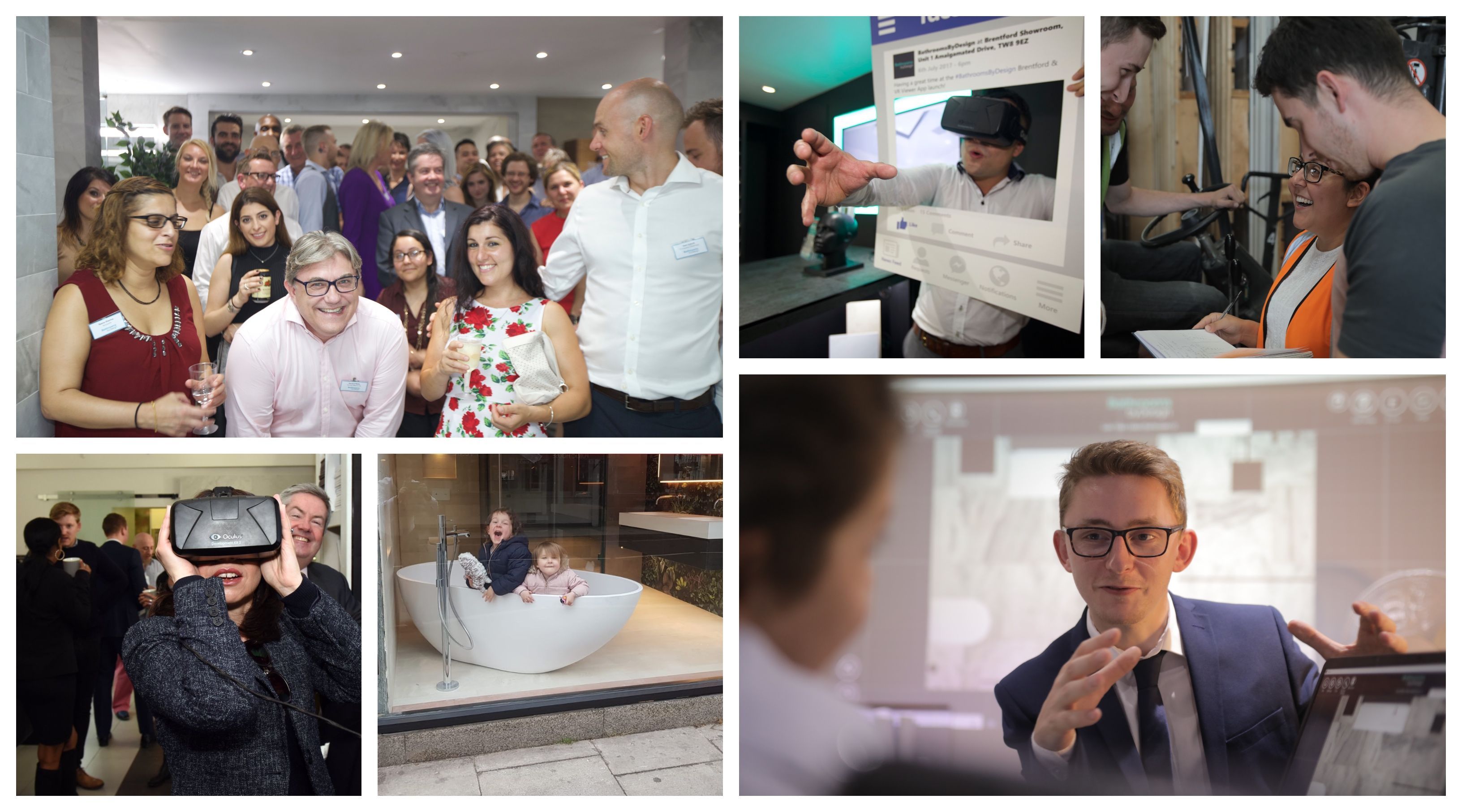 Our Mission: 

Make Home Life Better
The HomesByDesign Group has recently been formed to build on the growing success of its established and primary subsidiary BathroomsByDesign. We're here to improve people's homes, health, and wellbeing with beautiful, affordable, and expertly designed solutions for the home.
A technology led retail business, the ByDesign concept of using our proprietary KADware® (Knowledge Aided Design) Software and Plan2Design Virtual Reality App to serve customers in a totally unique and streamlined way sets us apart from our competitors in the market. It gives us the springboard to constantly look to improve how we operate and how we can continue to deliver a unique, immersive, and effortless customer experience with our Software and VR App central to this experience.
Whilst we are currently a retail organisation, our tech infrastructure will enable us to expand into new sectors and markets internationally with the same mission firmly in place. Our hope is that one day everyone in the world will have a place they can proudly call home. Everything we do now and in the future will be underpinned by this.
The Opportunity
Moving into this exciting phase of their growth, Homes ByDesign are looking to recruit experienced, self-motivated individuals who are striving to find that next rewarding role. You will have a desire to work with a company that are not only at the forefront of their sector and growing exponentially, but who remain passionate about their core values, providing an exceptional customer experience and great place to work
Whether you are currently in role but looking for a move or looking for that next progressive step, HomesByDesign will help you to prosper and grow.
What is in it for you?   
In return you will be rewarded not only with a competitive salary, excellent bonus potential, an opportunity to be part of our EMI scheme + benefits but, more importantly, the satisfaction of being an integral part of our growth.
Talent & HR Manager - Key Aspects of the Role
This is a vital senior leadership role with the Group. The main objectives are to support a significant phase of growth, enable colleagues and managers to be the best they can be and make our Company one of the best to work for in the UK. We want our culture to retain the family run feel as we scale. 
Together we will define and implement a revitalised approach to our people development roadmap, including talent identification and development, succession planning and performance management (SuccessByDesign), together with future early career programmes.
Working closely with the Managing Director you will initially be immersed in the long-term objectives of the Group to create a strong people roadmap and ongoing strategy that ties in with our business plan. 
Important projects include modernising our HRIS and intranet to embody our desire to be a market leading "People First" employer of choice. Ongoing you will be taking control of three key areas Acquire - On-Board – Develop to align with our development roadmap.
This will initially be with the support of various agencies but with a view to fully in-source and grow the HR function by the end of 2022 in line with our aggressive expansion plans.
Requirements:
Acquire:
Oversee the creation of job descriptions, vacancies, determining best 'route to market,' headhunting and coordinating the recruitment process to provide end to end recruitment for Hiring Managers

Develop creative recruitment strategies, reducing agency reliance and focussing on direct methods attracting both active and passive candidates through various channels develop our employer brand, by creating a positive application experience for all applicants

Design, implement and manage a suite of assessment tools and techniques, including core competency frameworks, interviewing, psychometric or testing tools and candidate assessment days to determine candidate suitability.

In-source the recruitment function
On board:
Manage the on-boarding process, ensuring a high-quality experience throughout and that new employees are fully engaged

Guarantee high quality training and induction for all new starters

Ensure new employees understand the roles and responsibilities of the current management team, and processes of each department

Manage all employment-related correspondence and some HR elements (e.g., offer letters/contracts, orientation materials, on-boarding documents, payroll etc.)
Develop:
Design, set and deliver an L&D strategy to support the business and meet its people and business goals

Manage talent effectively to ensure we have the right people in the right roles

Support and develop the SuccessByDesign framework, including an optimal 121 process, OKR and KPI setting, bonuses and PIPs

Deliver annual engagement surveys to analyse colleague engagement

Design and own early career frameworks as appropriate e.g. graduate programme, apprenticeship programme
You will have:
Either a CIPD qualification or relevant HR/talent management experience
●     Experience in in-house recruitment/talent acquisition of high calibre talent
●      Proven experience overseeing talent planning to identify, develop and implement initiatives with the 'People lifecycle' – Talent Management, Succession planning etc including paths to grow talent from within
●      Ability to demonstrate commercial considerations in all aspects of the 'People' strategy
●     An excellent understanding of employment law
●     Experience implementing best practice and innovation within recruitment and HR disciplines
●     Strong communication skills – ability to work with Senior Leadership team along with the wider business and third-party service providers
●     Proven leadership skills demonstrating high emotional intelligence, motivational and organisational leadership skills
●     Good working knowledge of recruitment via Social Media platforms including utilising recruitment analytics
●     Tactical workforce planning – managing people roadmap aligning with business plan & growth
●     Experience working within Retail, Home Interiors or Tech sector
Ready to Apply?
Click on the link below to apply for this role, upload your CV and cover letter/note. Please include an explanation of why your experience is specifically relevant to this role at HomesByDesign, how you will succeed and why you think your next career move should be to join our team.